Whether you're writing blog posts or leading digital marketing campaigns, Search Engine Optimization (SEO) is something you should care about. And to help you on the SEO front, many SEO tools have been appearing in the market. We'll look at two of the most popular SEO platforms today: Surfer SEO vs SEMRush.
The sad truth is that no matter how great your content is, no one will see it if it's not optimized for search engines. That's why employing the help of an SEO tool is vital for any business wanting to increase revenue.
What can an SEO Tool bring to the table?
Among all the digital marketing tools you can possibly have in your arsenal, SEO tools should be one of the top priorities. That is if wide-range visibility, high traffic, and, of course, record-breaking revenue are what you want for your business. That's because SEO tools can bring incredibly valuable services to the table.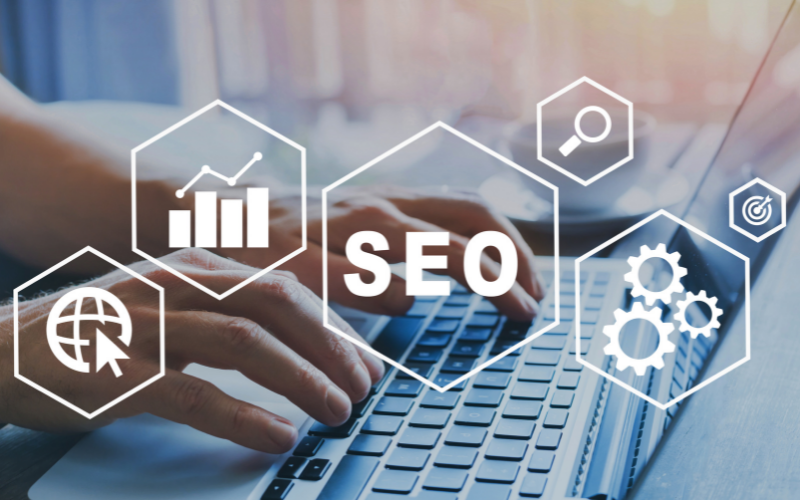 Let's take a quick look at each of these services:
Competitor Analysis — See what's behind the top-performing sites and how you can replicate or even exceed their success.
Automated SEO Audits — Identify and fix website issues that might be holding back your site from ranking.
Keyword Research — Know what prospective customers are searching for and the intent behind their searches.
SEO Progress Tracking — Measure various KPIs to get a realistic idea of your SEO progress and success.
Data visualization — Condense all the data relevant to your SEO progress in graphs or charts that are easy to make sense of.
SEO reporting — Present results, KPIs, and ROI in a clear and concise manner to your clients or employees.
As we go over the key features of both Surfer SEO and SEMRush, you'll have an even better picture of how these services work.
Surfer SEO vs SEMRush Overview
The main difference between Surfer SEO and SEMRush is the sheer amount of features and tools you get from SEMRush compared to Surfer SEO. You get over 40 features and tool with SEMRush that allows you to perform both on-page and off-page SEO (e.g. social media marketing). Meanwhile, Surfer SEO only offers on-page SEO.
That doesn't mean Surfer SEO isn't worth considering! Surfer SEO can analyze a page using 500+ ranking signals and provide you with highly-valuable competitor data. This platform also has one of the best content optimization tools in the market.
Features and tools aside, your specific needs will influence your choice the most. In some cases, the plethora of tools offered by SEMRush can be overwhelming, making Surfer SEO the better choice. In other cases, Surfer SEO's offerings can feel limited, especially for veteran SEO professionals.
Surfer SEO vs SEMRush Key Features
Surfer SEO uses 500+ ranking factors to optimize your pages. You'll find the following key features in Surfer:
Grow Flow
Audit
Keyword Research
SERP Analyzer
Content Planner
Content Editor
SEMRush is an all-in-one tool suite for marketers. The great number of features this platform offers can be categorized under the following services:
SEO
Content
Market Research
Advertising
SMM & SERM
Surfer SEO: Review of Key Features
Grow Flow
Grow Flow is Surfer SEO's AI growth management platform that provides data-driven advice and tasks to enhance your SEO strategy. It's in the name itself—Grow Flow helps you get into a flow of doing tasks that will help your website grow.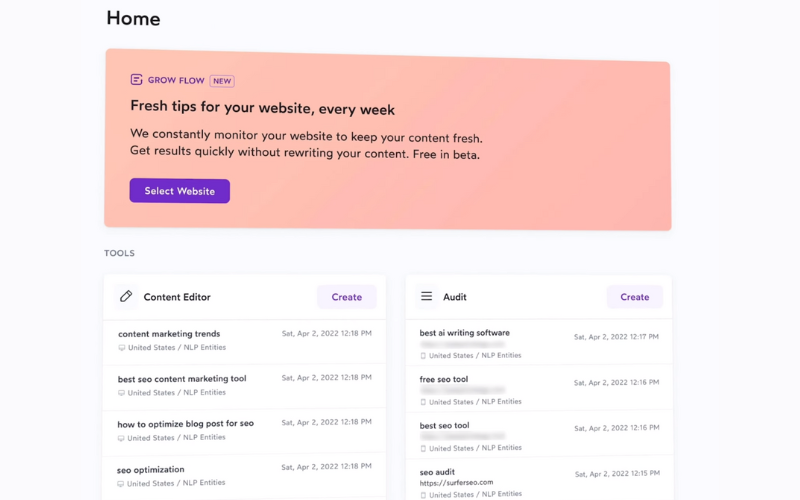 Through the weekly AI-generated tasks you'll receive from Grow Flow, you can efficiently optimize your website and soon dominate search results pages. Here are some examples of the AI-generated tasks you'll get from Grow Flow:
SEO insights on web pages with missing or weak content
Topics that can help you establish authority in your niche
Keywords with high-ranking potential
Notifications of missing keywords in existing content
Relevant internal link suggestions
Analysis of website growth and performance
A limitation of Grow Flow is that the number of domains you can connect to Grow Flow differs per Surfer SEO plan. Fortunately, as long as you have an active subscription, you'll still receive Grow Flow tasks every week. Having concise and actionable SEO tasks you can easily complete in one session is undoubtedly a great advantage for any website.
SEMRush Integration on Grow Flow
An interesting implementation that can give you an advantage over competitors is the SEMRush integration on Surfer's Grow Flow. Through this integration, you can now receive up to 20 relevant backlink insights from your top competitors. This does not only enhance your competitive research but also your backlink analysis.
Audit
Contrary to other platforms that solely focus on content optimization, Surfer SEO is dedicated to continue optimizing your content even after you've hit publish. To do so, Surfer developed its Audit feature. Using this tool allows you to analyze existing content on your website (e.g. a blog post) to identify any ranking opportunities you may have missed. This includes finding and fixing SEO errors.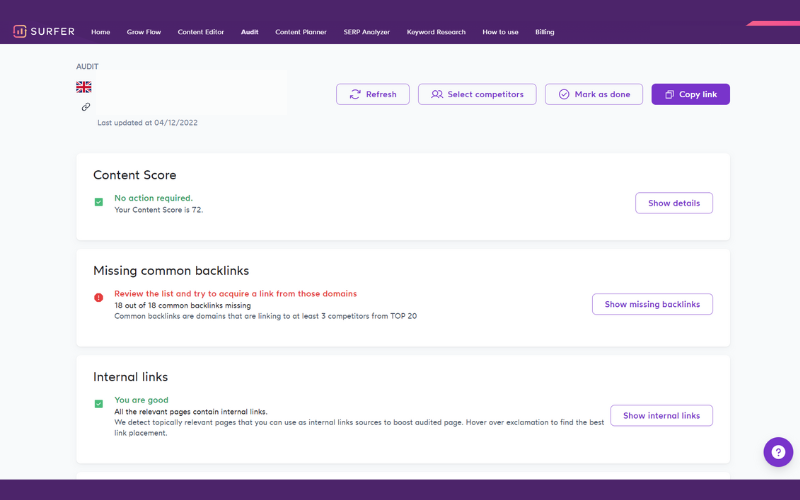 Site audits are extremely valuable and can really give your website an edge over competitors' websites. Though audits can be done manually, especially if you know what to look for, it can get really tedious real fast. That's why an automated audit tool like Surfer's Audit is valued by many SEO professionals.
Take a look at this overview of the items Surfer's Audit can help you identify, ensuring your web pages are up-to-date on the latest best practices for web presence:
Uncover prominent terms your page is missing;
Analyze your content structure and on-page ranking factors;
Choose competitors you want to compare with; and,
Find internal linking opportunities.
Keyword Research
Being familiar with Google Keyword Planner will make you feel right at home with the Surfer SEO Keyword Research tool. With just one keyword, Surfer's Keyword Research tool will give you a comprehensive list of relevant keywords.
The insights you'll receive on related keywords, topics, and phrases can help you craft a highly-effective content strategy. You'll also be given high accuracy monthly search volume, similar keywords, and keyword difficulty score for the main keyword and relevant keywords.
SERP Analyzer
Surfer SEO's Search Engine Results Pages (SERP) Analyzer is where you can conduct an in-depth analysis of your competitors. Entering the URL or domain of your competitors' websites will allow you to see their visibility, backlinks, and structure. You'll also find the particular popular phrases, keywords, and common words your competitors rank for.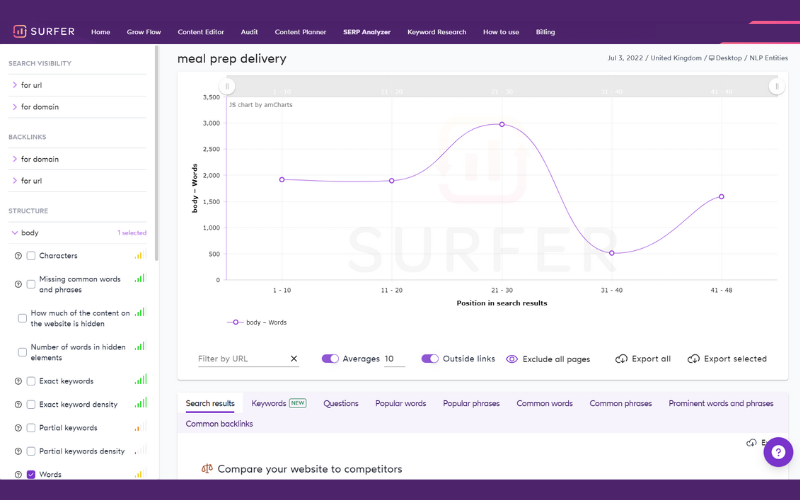 Utilizing the data provided on SERP Analyzer about keywords can help you identify what content will best fit your target keyword. In this manner, you can use SERP analysis as a supplement to your keyword research.
Content Planner
A feature that content marketing agencies and content writing freelancers will appreciate is Surfer's Content Planner. Creating your content strategy is easier than ever with this feature. With a few clicks, you'll have clusters of keyword ideas related to your main topic.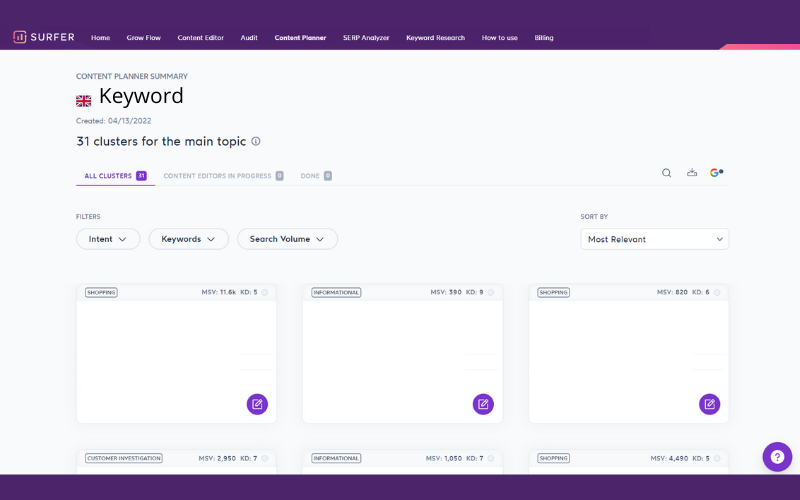 The beauty of using the Content Planner for your strategy is that you can be certain you'll be writing content filled with keywords relevant to your niche. In doing so, you'll have a greater chance of dominating your niche and reaching a wider audience. Connecting your Google Search Console or Google Analytics to Content Planner also enables you to receive recommendations based on your raw data.
Content Editor
Arguably the best content editor available in the market, the Content Editor of Surfer SEO is a feature beloved by many content marketing agencies and content writers. The clean user interface, wealth of tools, and reliable keyword suggestions make this content editor shine above the competition.
Through the built-in outline builder, you can use Content Editor to quickly draft an article, including unique paragraphs generated by Surfer's AI. You'll also have the option to select which competitors you'll want Surfer to analyze and tailor your content optimization experience.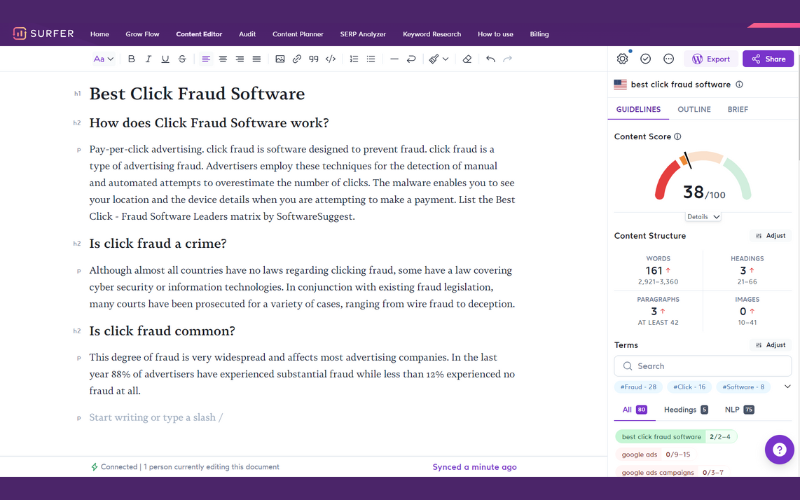 Another unique addition to Surfer's Content Editor is the Natural Language Processing keyword suggestions. These keywords and their example usage are designed to cater to Google's algorithm, thereby allowing you to create content that Google will deem important to your audience's queries.
Content Editor also provides your content with a content score, which is based on the quality of your work. You can increase the content score by reaching the recommended word count and number of headings, paragraphs, and images provided by Surfer.
If you'll want to use Surfer with your team, the integrations with WordPress, WebFlow, and Google Docs make it easier than ever. You can also send out links to the Content Editor document without the need to provide team members access to your Surfer SEO account.
Another integration worth mentioning is the Jasper AI integration on Surfer. If you have an account for this powerful AI writing tool, it's more than worth it to integrate it into Surfer.
The Plagiarism Checker on Content Editor is a recent addition. Through this tool, you can avoid publishing plagiarised content on your website.
SEMRush: Review of Key Features
SEO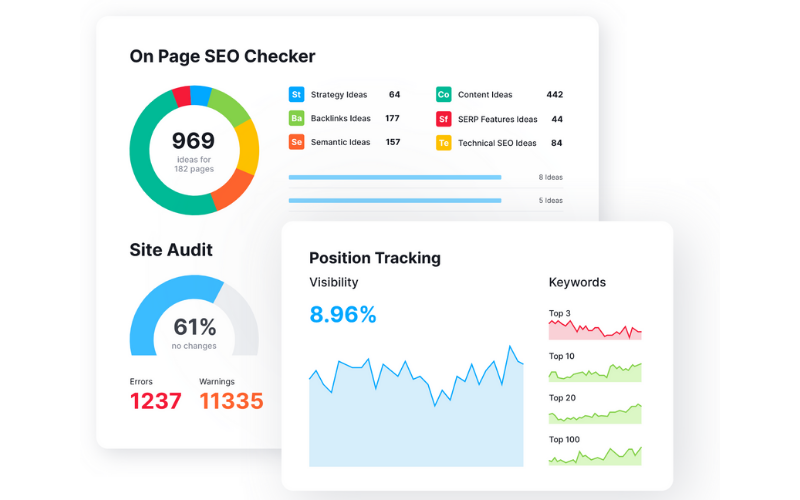 Keyword Research
Under the Keyword Research feature of SEMRush, you'll find 6 keyword research tools to aid all aspects of your research. These tools are the following:
Keyword Overview—Provides the organic and advertising value of any keyword based on keyword search volume, search intent, keyword difficulty, keyword density, CPC, competition level, SERP features, variations, and more
Organic Research—Gives data you can use to optimize your organic keywords and win SERPs relevant to your target audience
Keyword Magic Tool—Generates thousands of keyword combos from one seed keyword; allows you to explore a keyword toolbox containing over 22B keywords
Keyword Gap—Benchmark up to five keyword profiles at a time to discover new opportunities for efficient SEO campaigns
Keyword Manager—Create and share master lists of up to 1k keywords at once, which you can tailor to fit your SEO strategy and goals
Organic Traffic Insights—Discover "not provided" keywords and cross-reference data on your website's organic search performance by leveraging the integration with Google Analytics
On-Page SEO
For on-page SEO, SEMRush offers the following tools:
Site Audit—Identify and fix website issues using a high-speed crawler that also provides actionable solutions
On-Page SEO Checker—Unlock the ranking potential of specific webpages using an exhaustive list of tips on link building, content writing, SERP feature targeting, and more
Log File Analyzer—Get a crystal clear view of how Google crawlers interact with your website, allowing you to take ccare of structural and navigational issues, as wel as manage bot activity and optimize crawl budget
Local SEO
The tools under Local SEO will help you optimize your site to for local searches to get more customers from your area. You'll find 4 tools offered under SEMRush's Local SEO:
Listing Management—Automatically distributes your business data to the most authoritative directories; allows you to monitor your local ranking progrss in multiple directories
Position Tracking—Track daily online performance, monitor any keywords and device types, follow search engine performance, and observe your competitors' domains
On-Page SEO Checker—Analyze your competitors' strategies and trends in your industry to improve search rankings
Social Media Toolkit—Enhance social media performance by posting and scheduling updates on your online channels from one place
Rank Tracking
Monitoring your performance is a breeze with the following Rank Tracking tools:
Position Tracking—Easily track campaign progress, spot and fix cannibalixation, and optimize targeting efforts based on daily-updated and accurate data
Sensor—Get early indications of updates on Google's algorithm and follow which industries are undergoing more change over others
Ranks—Effortlessly conduct research on domains with the most paid traffic, paid keywords, and estimated paid traffic budget
Link Building
As one of the integral parts of SEO, SEMRush offers a variety of tools to help you with link building, specifically on backlink analysis:
Backlink Analytics—Boost your SEO based on your competitors' backlink profiles as you find link outreach opportunities
Backlink Audit Tool—Easily clean up and ensure the quality of your backlink profile and avoid Google penalties
Backlink Gap—Receive actionable insights on link outreach and prospecting
Bulk Backlink Analysis—Analyze a wide range of competitors as you scale up your master list of link building prospects
Link Building Tool—Run and fully automate your outreach campaigns to acquire reputable backlinks
Competitor SEO Analysis
To get ahead of the competition, you'll need to successfully analyze their SEO—and this is made possible through SEMRush using the following tools:
Organic Research—See insights based on your competitor's domain to strengthen your SEO strategy
Keyword Gap—Find gaps to target in the keyword strategies of your competitors as you compare up to five of them
Keyword Overview—Conduct a simple competitive analysis on a single keyword
Backlink Analytics—See all of your competitor's backlinks, including their top referring domains and most recently acquired and lost backlinks
Backlink Gap—Find tons of relevant opportunities for link building in your niche by comparing up to five competitors' backlink profiles
My Reports—Use drag-and-drop widgets and a wealth of formatting features to craft beautiful PDF reports
Position Tracking—Monitor the rise and fall of the most relevant search terms to you and your organic comeptitors
Content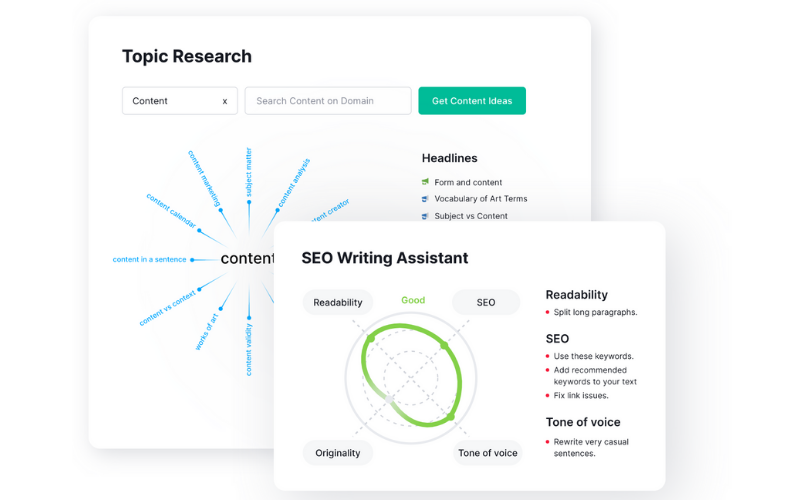 Content Marketing
These tools under Content Marketing allows you to create and execute data-informed content strategies according to your audience's needs:
Topic Research—Discover popular topics, headlines, and questions you can use to craft a successful, traff-driving content plan
Marketing Calendar—Allows for a more streamlined content and campaign management with your team
SEO Content Template—Generates custom briefs for SEO-friendly content with actionable recommendations based on your top 10 competitors on Google
SEO Writing Assistant—Guides your content creation by giving actionable tips for your SEO score, originality, readability, and tone of voice
Post Tracking—Track the performance of your external publications or your competitors' articles as you're given data on social engagement, backlink count, referral traffic, and daily keyword rankings
Content Audit—Discover your top articles and which ones need to be updated based on real-time metrics from SEMRush, Google Analytics, and Google Search Console
Content Creation and Distribution
Create and distribute your content effortlessly using the following tools:
Topic Research—Receive content ideas generated to help you create quality content for your target audience
Content Marketplace—Get traffic-driving blog posts, written by professional authors, related to your topic
Social Media Poster—Share and schedule content across all social media channels, as well as analyze content performance
Content Optimization
Make your content SEO-friendly with these two tools:
SEO Content Template—Get a brief with tips based on your target keywords and top 10 competitors for ranking on these keywords, so you can apply their best practices to your content
SEO Writing Assisstant—Ensures your text is unique and search engine optimized; integrates with Google Docs and WordPress
Content Marketing Analytics
Analyze content performance and identify areas for improvement using these two tools:
Content Audit—Audit and automatically break down your content assets into sets that can be further improved
Post Tracking—Track the performance of your external publications or your competitors' articles as you're given data on social engagement, backlink count, referral traffic, and daily keyword rankings
Market Research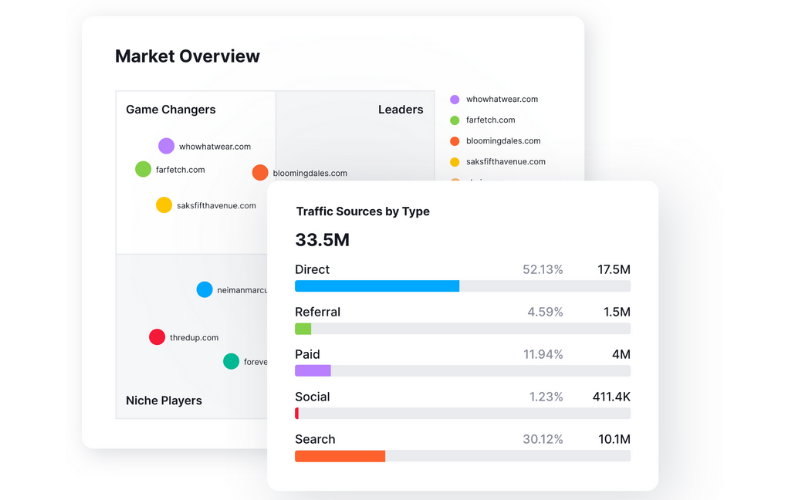 Competitor Analysis
These tools make improving online visibility easier by uncovering every aspect of your competitors' online presence:
Traffic Analytics—Compare your website traffic against competitors to inform your next strategy with website competitor analysis
Organic Research—Find opportunities to compete against your organic search competitors
Advertising Research—Gather data on the advertising landscape and detailed analysis fo your competitors' ads
Social Media Tracker—Keep tabs on your audience's preferences and find new ways to increase engagement by analyzing your competitors' social media
Market Analysis
The following tools under this feature makes discovering marketing insights intuitive:
Market Explorer Tool—Create reports on maket size and potential, the key players, their online market dhare, and traffic generation strategies, which you can use to establish positions on the market
Traffic Analytics—Conduct an analysis of target market customers' demands and interests, geo distribution, and traffic journey
Paid Advertising
Automate time-consuming marketing tasks with the following paid marketing tools:
Keyword Magic Tool—Build the best keyword list for your PPC campaign as you get access to the largest keyword database on the market
Advertising Research—Conduct ad research on your competitors and discover new advertisers in Google Ads
PLA Advertising—Find search queries that trigger Google Shopping advertisers' PLAs to appear, including their positioning
Competitor PR Monitoring
Track your competitors' socials as closely as your own through these two tools:
Post Tracking—Track the performance of your external publications or your competitors' articles as you're given data on social engagement, backlink count, referral traffic, and daily keyword rankings
Social Media Tracker—Keep tabs on your audience's preferences and find new ways to increase engagement by analyzing your competitors' social media
Advertising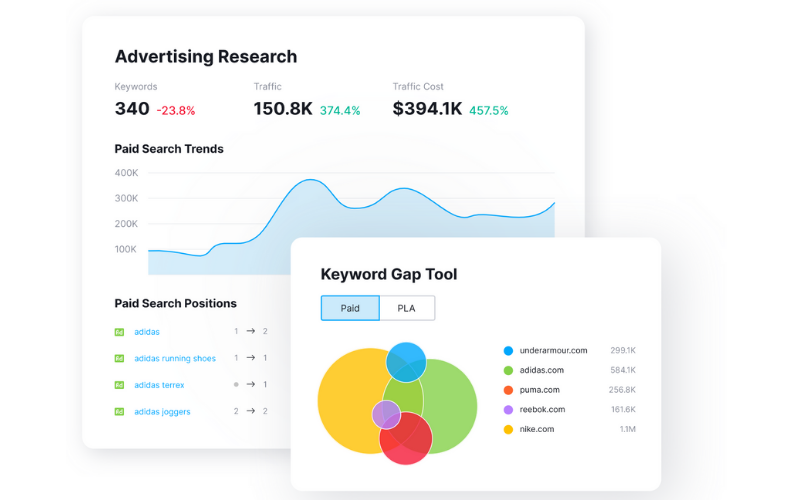 PPC Keyword Research
Apart from Keyword Magic Tool, Keyword Manager, and Keyword Gap, you'll also have access to this tool that will help with your keyword research for PPC campaigns greatly:
PPC Keyword Tool—Organize keywords for campaigns and ad groups, set negatives, search local volumes, and CPC data, as well as build a master keyword list
Website Monetization
For Website Monetization, you can use the On-Page SEO Checker and SEO Writing Assistant tools to make your efforts pay off.
SMM & SERM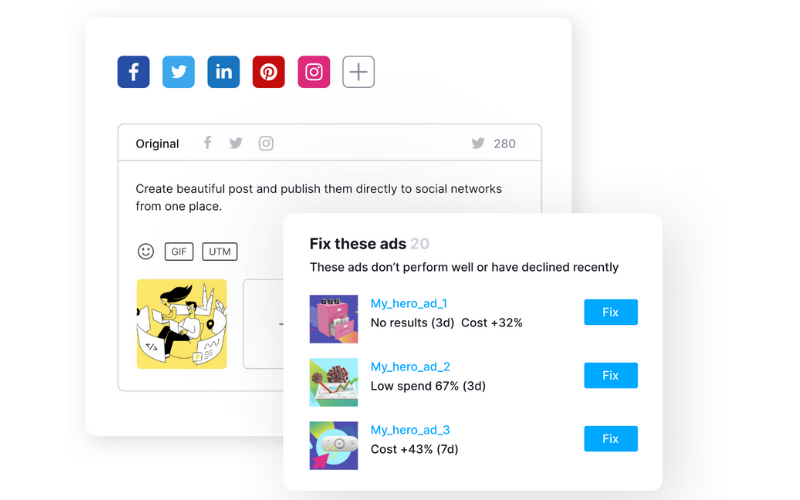 Social Media Management
A more streamlined social media marketing experience awaits you when you utilize these two tools:
Social Media Poster—Schedule posts and track their performance on Facebook, Twitter, Instagram, LinkedIn, Pinterest and Google Business Profile
Social Media Ads—Create, launch, manage and optimize ads on placements within the Facebook family
SurferSEO vs SEMRush: Pricing Plans
SurferSEO Pricing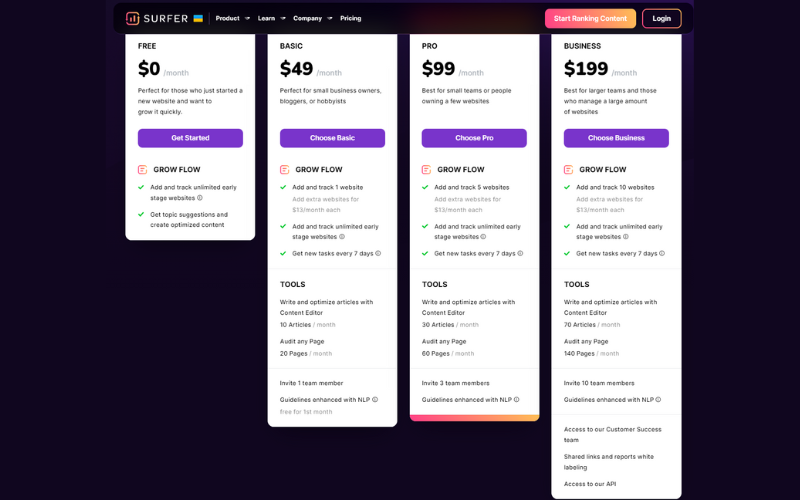 SEMRush Pricing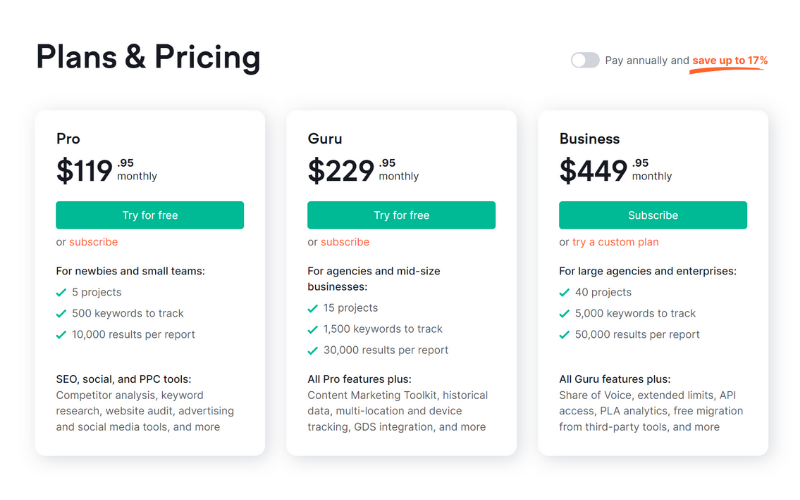 Final Thoughts
Comparing Surfer SEO vs SEMRush when it comes to the overall functionality and all the features you'll have access to, our verdict easily sways towards SEMRush. They don't have a basic plan like Surfer SEO, but on an annual based plan, the Pro Plan for SEMRush is the same price for Surfer SEO's. At that point, when you go over all the features each plans give you, SEMRush is the clear winner.
Of course, your situation and needs will dramatically affect the choice you'll make. If you don't see much value in most of the features provided by SEMRush, the Basic Plan of Surfer SEO might be enough to satisfy you. Having said that, we know how difficult it is to select the best software for your needs. So, don't hesitate to contact us for software advice.